National Agriculture Market(e-NAM)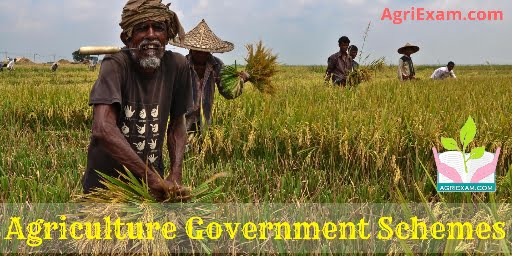 Government Schemes for Farmers Welfare
Scheme

National Agriculture Market(e-NAM)

Launch

Approved on 1st July, 2015

Launched On 14th April, 2016

Aim

To create a unified national market for agricultural commodities.

Removing information asymmetry between buyers and sellers

Promoting real time price discovery based on actual demand and supply.
National Agriculture Market (e-NAM) scheme was approved on 1st July, 2015 with an initial allocation of Rs. 200 crore to link 585 wholesale APMC mandis across the country through a common e-platform.

On 14th April, 2016, Hon'ble Prime Minister Sh. Narendra Modi launched the pilot of e-NAM on the 125th Birth Anniversary of Baba Saheb Dr. Bhimrao Ambedkar in 21 markets of 8 states.

National Agriculture Market (NAM) is a pan-India electronic trading portal which networks the existing APMC and other

market yards to create a unified national market for agricultural commodities.

The Central Government offers one time grant to the States / UTs up to Rs.30.00 lakh per market, based on their DPR for purchase of hardware, internet connection, assaying equipment and related infrastructure.

An additional grant of Rs. 45 lakh per mandi is envisaged in the budget announcement of 2017-18 for installation of sorting, grading, & packing facility and compost unit in the E-NAM Mandis.

 

585 markets across 16 states & 2 UT's have been integrated with e-NAM portal. Uttar Pradesh has maximum, 100 mandis integrated with e-NAM

In principle approval given to integrate 630 mandis in 18 States, UTs with eNAM.

To facilitate assaying of commodities for trading on e-NAM, common tradable parameters have been developed for 90 commodities.

By 26th January, 2018, total 152 lakh tonnes of agricultural produce worth Rs. 36587 crores has been recorded; 74 lakh farmers, 1.01 lakh traders and 53169 commission agents were registered on e-NAM platform.
Development of Rural Agricultural Markets (Rural Hatts)
NABARD has proposed Rs 2000 crores for the development of 22,000 rural agricultural markets (Rural Hatts) of the country.
This fund will also be utilized for the development of 585 APMC in the country.
Rural agricultural markets will be linked with e-nam platform.
By the establishment of Village Agricultural Mandi near the farm will reduce the losses and also benefit both farmers and buyers.